HEALTH PASS at YCGM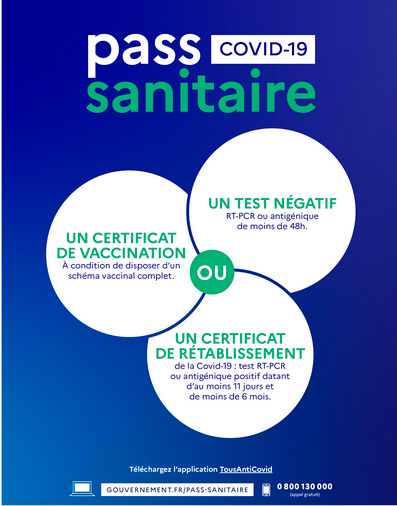 As of Monday August 16, 2021, all adults doing an group lessons within the YCGM will have to present a "HEALTH PASS" to carry out their practice.
The "HEALTH PASS" consists of the digital presentation (via the TousAntiCovid application) or paper, of a health proof, among the following three:
Vaccination, provided that people have a complete vaccination schedule.
Proof of a negative RT-PCR or antigen test of less than 72 hours.
A certificate of recovery from Covid-19, dated at least 11 days and less than 6 months.