The program of the day.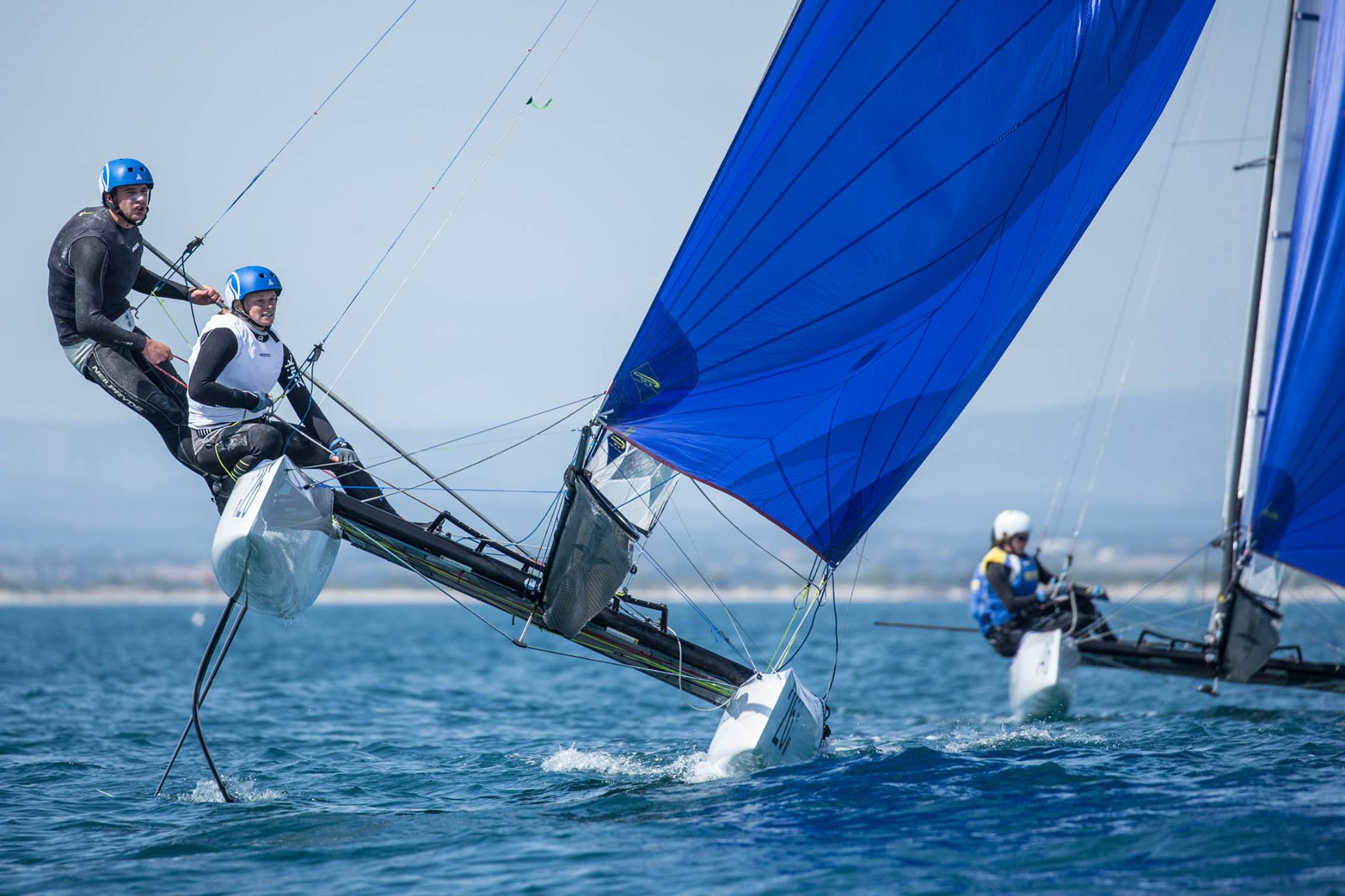 The program of the day. Well today starts with three races for the 11 teams who are racing in the non foiling division - in essence they are teams who have not yet got their foiling Nacra 17s. In this division it is the Russian duo Semenov / Shchetinkina who are top of the tree, winning five races so far. The gold and silver fleets will start around 1325hrs local time,
that should coincide with the sea-breeze.