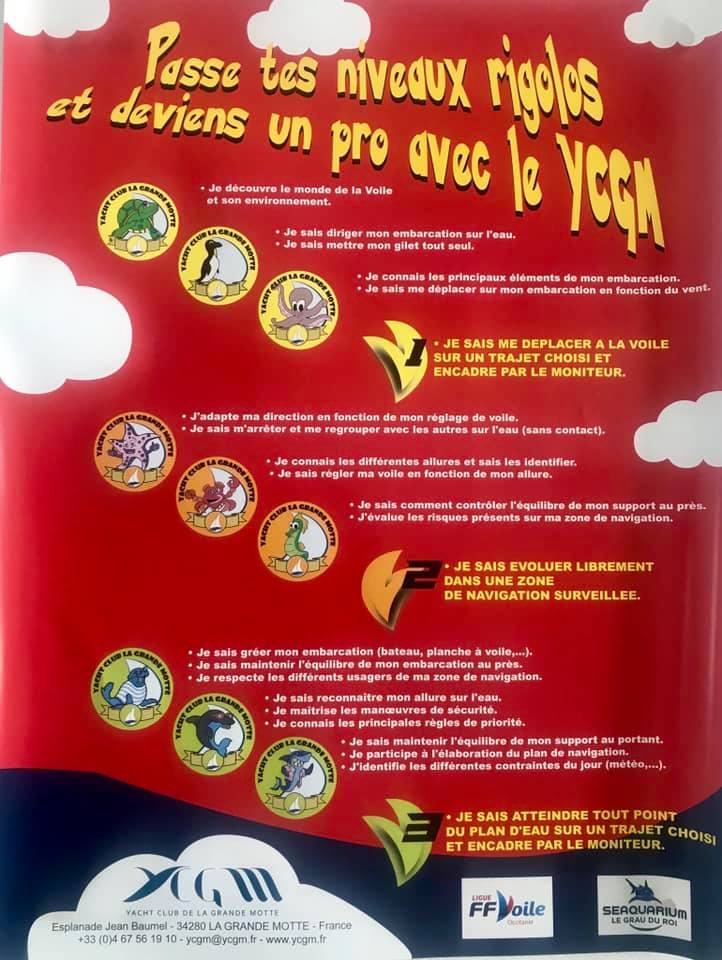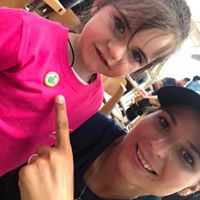 A new concept, unique in France, the "Fun Levels" allow your children to see their progress as they sail and to be made aware, in a playful way, of the protection of the environment and marine animals.
The idea is simple: to make the sailing course a unique experience thanks to a "technical" progression and an awareness of the protection of the environment in which they evolve. This teaching method is adapted to the youngest trainees.
From our "Sea Garden" courses, therefore from the age of 4, children acquire skills and knowledge, validated by a level, represented by a marine animal. These levels are integrated into the official FFVoile progression map and are divided as shown in the document opposite.

Each level regularly validates new skills and knowledge in different areas:

- Technique

- Safety

- The marine sense

The "Fun Levels", thanks to their visuals, make it easier to raise awareness among young people about the protection of the environment and marine animals through a more playful approach, and therefore within the reach of the youngest. The more the child sails and progresses, the more his knowledge of the marine environment multiplies with the new animals he discovers. In fact, each child will be made aware of the animal that represents the level acquired... knowledge that he or she will be eager to share with you!

The choice of animals
The animals were not chosen at random. Indeed, they can all be seen in the Mediterranean (except for the sea lion), from the turtle to the shark, via the penguin (Torda) and the seahorse.
The YCGM's "little extra": thanks to the CESTMED sea turtle rehabilitation centre (a YCGM partner), which is located right next to our Ponant sailing base, your children will be able to observe real turtles in their natural environment, in an enclosed space, just long enough to "stretch their fins" after their care and before returning to the "big blue".

SO DON'T WAIT ANY LONGER AND JOIN US IN THE WORLD OF FUN LEVELS!